Blog How much data can a USB Flash Drive hold?
As industry leaders in branded USB Flash Drives we get to speak to hundreds of customers each day. As you would expect, we're asked lots of questions about our different USB models, accessories and value added services like data preloading. However, the number one question by far is "how much data can a USB Flash Drive hold?"
The short answer is, a lot! The longer answer is that it depends on which capacity you choose. We currently offer 6 different capacity options to suit all needs: 2GB, 4GB, 8GB, 16GB, 32GB and 64GB. The higher the capacity the more data it can store.
Below is a simple infographic giving an indication of how many photos, songs and movies each capacity can store.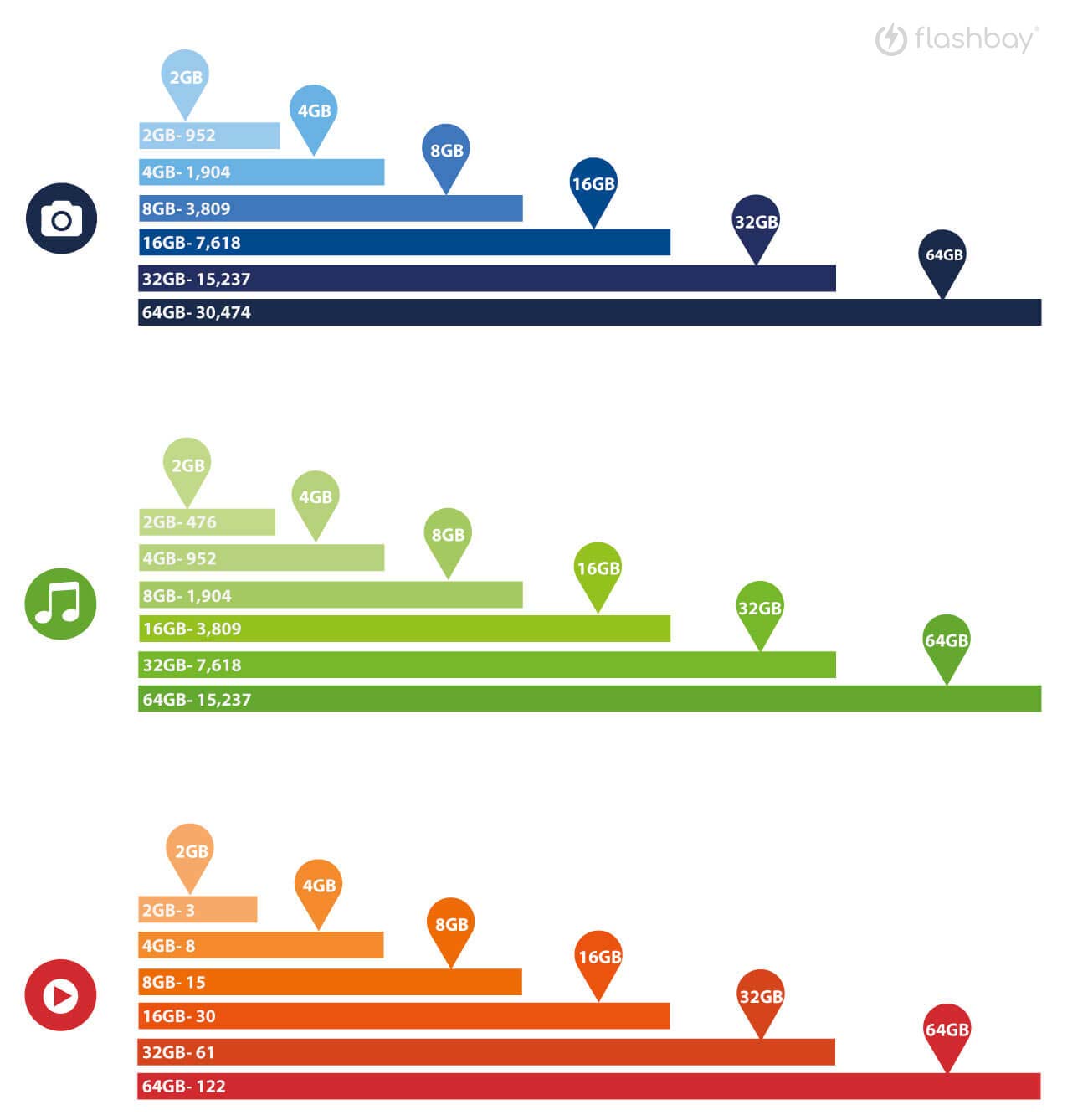 Note: For the illustration above it is assumed the average photo size is 2MB, the average MP3 size is 4MB and the average video size is 500MB.
As you can see, the 2GB option is sufficient for a light to moderate user. At the other end of the scale, the 64GB is perfect for someone looking to store a huge library of images, music and video files on their portable USB Flash Drive.
Our advice is to always buy one size larger than what you think you'll need. As with many things in life, you'll usually grow into it! Plus, the lucky recipients of your customised USB Flash Drives will get the benefit of the drives for longer and will see your logo or other branding every time they use them.
Thinking about ordering some branded USB Flash Drives?
Take a few seconds to fill out our
Quick Quote form
and one of our Account Managers will be in touch to walk you through our different model and capacity options.